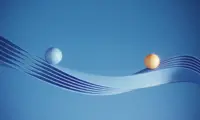 The traditional outsourcing model, complete with siloed purchasing, fails to give procurement teams the visibility they need to support global sustainability and reporting requirements. We're changing that. Our new procurement models, designed for a complex and dynamic world, are built on our intelligent and cohesive technology to help you more easily manage a range of tasks as detailed below.
Manage sourcing strategies
with full visibility over asset spend, usage, and performance.
Ensure transparency
with our platform validating partners to safeguard your brand.
Embed ESG
with our Green Design Tool building sustainability into every campaign.
Empower local teams
through our central marketplace, ensuring brand and quality alignment.
Demonstrate transparency
we share the risk and ensure results through an accountable remuneration model.