Beauty
adm Beauty is a specialist division, steeped in research and innovation, and comprising a team which takes an artisan's approach to beauty. With unparalleled knowledge of consumer tastes in different markets, we specialize in crafting standout gifts-with-purchase including beauty tools, accessories, and stunning packaging and branding. 
To protect your brand, ensure exceptional quality, and delight your customers, sustainability is at the forefront of every campaign. We use a single sampling room and a small number of closely audited manufacturing partners to ensure quality at every touchpoint.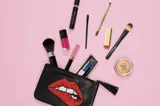 Beverages
From ideas through to measurement, and all stops in between, we partner with the world's leading drinks brands on a wide range of activations, including point-of-sale marketing execution for the on- and off-trade. 
With campaigns managed by smart technology, directed by insights, and executed with efficiency, we help you create sustainable executions which optimize engagement, while keeping costs low and using creative ways to measure impact from awareness to affinity and sales.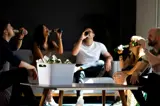 Hospitality
Our hospitality team's knowledge and expertise is unrivaled. Guided by insights, and with deep experience of consumers' needs, we craft premium amenities, supplies, and products from adm-owned or white-labeled brands, or bespoke branded items, which resonate with the unique experience and feel of each hotel or venue.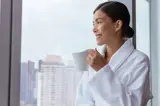 FMCG
We're the global execution partner for the biggest and best FMCG brands seeking accelerated, effective, and sustainable production. From idea conception through to manufacture and execution, we create immersive experiences and point-of-sale activations involving 3D displays, toys, merchandise, and exceptional packaging.
Imaginative approaches to consumer engagement are guided by insight, research, and data, which provide strategic guidance to hit the right notes in this super dynamic space. Highlights of our work in FMCG include virtual extensions to physical activations involving games, videos, and competitions.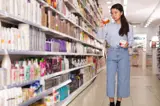 Lifestyle
We provide technology solutions for the world's leading super app businesses. Integrated with your web architecture, our user-friendly and streamlined apps make it easy for your employees to order merchandise, with us managing sourcing, warehousing, and fast delivery.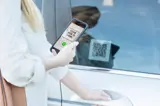 Retail
We use insights to create branded experiences through retail solutions that motivate action, increase brand loyalty, and engage consumers personally, emotionally, and physically. Our work, which includes best-in-class 2D and 3D experiences in-store, captures attention through leading-edge design and strategic thinking.