By partnering with us, you'll be sure of working with the leader in our field committed to helping brands become more sustainable, protect human rights, and promote Diversity, Equity, and Inclusion (DEI).
We hold ourselves to ambitious Environmental, Social, and Governance (ESG) targets, and are the only global marketing execution business to receive a coveted EcoVadis Platinum Medal, the premier global rating system for assessing environmental performance. We've received the Platinum rating for three consecutive years, since 2021.  
And through our smart technology and local network of expertise, we make it easier for you to seamlessly embed sustainability practices into marketing execution. 
Some of the highlights of our initiatives include: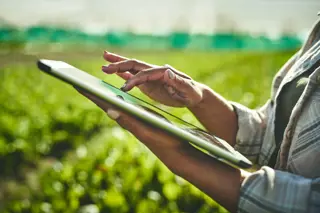 Partnership and education
We're rolling out sustainable practices throughout the supply chain, educating suppliers and our teams on how to assess, quantify, and reduce their impact on the environment. We work tirelessly, too, to protect and promote human rights.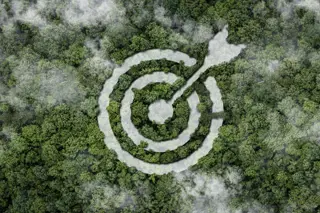 Ambitious targets
We're focused on achieving a variety of bold, measurable objectives. These range from ensuring all packaging and any plastics in our products are reusable, recyclable, or certified compostable by 2030, to being certified as a living wage employer this year and ensuring that over 90% of the spend we manage is placed with suppliers with valid ethical audits.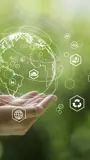 Emissions reductions
We're committed to the Science Based Targets initiative and have submitted emissions reduction targets aligned with the Paris Agreement and achieving net zero emissions by 2040. To support this, we're creating innovative solutions, such as our Green Design Tool, developed in partnership with Anthesis, a world-leading sustainability consultancy.
This is a bespoke tool to measure the environmental impact of products, including raw materials, packaging, logistics, product usage, and end of life. It allows us to assess how sustainable a product is, with quantifiable metrics for CO2 emissions, water consumption, and more.
The tool's methodology is designed to adhere to the Greenhouse Gas Protocol developed by the World Resources Institute and World Business Council for Sustainable Development. We also work collaboratively with our strategic supply chain partners to identify how they can reduce their emissions, while all our offices globally are powered by renewable energy. 
But we're not stopping here. We're committed to the highest standards of corporate governance and business ethics and have a Steering Committee to review, monitor, and guide our sustainability progress. Our Chief Sustainability Officer reports directly to the Group CEO and updates our Board on a monthly basis. And with our Business Purpose to create meaningful and sustainable brand experiences, we're driven too:
We help clients build sustainability into campaign planning. Our Green Design Tool is a bespoke solution which quantifies the environmental impact of physical products from design through manufacture, usage, and on to recycling. All our people are trained in the tool which is being rolled out now. It will significantly enhance the sustainability of our clients' marketing execution activities.
Our Assure programme is designed to instil ethical and sustainable best practices throughout our global supply chain. We invest time and resources to upskill suppliers in these areas while educating them about reducing emissions, human rights, and much more. We've also signed up 98% of our partners to our code of conduct (the target is 100%) so you can be sure that the products and activations we create and source for you are both ethically and sustainably sourced.
We've set ambitious targets across a range of areas. We are committed to the Science Based Targets Initiative and have submitted both our near term and long term Science Based Targets with the commitment of achieving net zero by 2040. Our Sustainability Centre of Product excellence (SCOPE), will play a leading role in achieving this goal by educating our teams on sustainability, helping us to design more sustainable products, and to provide more sustainable solutions to your marketing execution requirements.
Seamlessly embed environmental and sustainability planning into marketing execution through our smart solutions
EcoVadis Platinum recognition
SBTi signatory. GHG baseline inventory established. SBTs set and aligned to 1.5°c pathway
global offices powered by renewable energy (Energy Attribute Certificates)
Green Design Tool created in partnership with Anthesis
of suppliers signatories to our code of conduct
of global and regional leaders to be female by 2025
All employees trained in DEI and sustainable procurement
of adm annual spend spent with small, inclusive and diverse suppliers – 81% on track
of spend placed with suppliers with valid social audits – 93% on track
Sustainable sourcing of all print by 2025 – 83% on track
reusable, recyclable or compostable packaging by 2030 – Initiated
reusable, recyclable or compostable plastic products by 2030 - Initiated
Where we're going by 2030
100% reusable, recyclable, or compostable packaging and plastic products