The brief
At adm our experience tells us that few promotions are engaging as those offering relevant and imaginative toys as gifts.  We are also acutely aware of the environmental impact such promotions can have if not developed in a responsible way.
Mondelez asked us to develop a 3D toy range for Chhota Bheem in India – and they were clear they wanted a more sustainable way to develop and create toys to pair with their Lickables product.
Client: 
Mondelez

Sector:
FMCG

Solutions:
Insight, design, procurement, distribution

Region:
India
Share: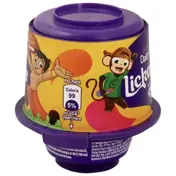 What we did
To create the new range, we first needed to work with our suppliers to create 3D moulds.
We needed to make the toys hard-wearing and long-lasting – while reducing virgin plastic used in the creation of the toys.
A key challenge was that breakage can be high when using more sustainable materials such as recycled raw materials, which are not as strong as virgin plastic.
Our solution used 35% recycled raw materials to increase the sustainability of the toys, while ensuring they didn't break easily.
Outcome
The client was previously selecting around 1 in 9 toys proposed by adm, this has increased to 1 in 2 toys being selected.
We have reached 50% recycled raw material usage with the client, with an aim of reaching 70%
We have created a completely new mould development process for 3D toys moving forwards.