The rise and rise of brand collaborations
2 minute read
Brand collaborations are nothing new – examples go as far back as 1924, when artists began collaborating with winemakers to create unique and eye-catching labels for wine bottles. 
Today, we see collaborations between brands, artists and celebrities regularly, the most commonplace being within the lifestyle, fashion, beauty and alcohol sectors.  
Consumer data shows that collabs are particularly effective with Gen Z and Millennial consumers, with 60% reporting that they have purchased special edition releases, and this figure is still impressive at 40% for Gen Xers (Shopmium, 2021). 

Co-branding or co-marketing? 
Co-marketing is a partnership between two brands that work together, promoting their own products or brand as part of a joined-up campaign, such as Volvo and Lego's partnership. Volvo has been named as the official car of Legoland, giving both brands access to each other's audience with their combined promotions. 
Co-branding is the fusion of brand identities to create unique logos, color schemes, and other brand identifiers. Take, for example, Nike and Tiffany's co-branded trainer with the iconic Swoosh in Tiffany blue, complete with a shoe box in Tiffany's signature style. 
Both co-marketing and co-branding give brands a cost-effective way to reach their desired outcomes. They allow brands to boost awareness, reach new consumers, expand brand reach and build trust. Done right, they can ensure the mutual success of both brands involved in the partnership.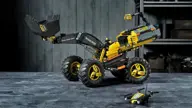 How can brands get it right? 
Not all collaborative campaigns are a success. The first step is choosing the right partner. Authentic pairings that feel like a natural fit do particularly well with Gen Z and Millennials, but forced pairings can do more harm than good, alienating either, or both, of the brand's original consumers.  
Consumers want the opportunity to own, or experience, something rare, at a reasonable price. Pairings between high street and luxury brands work well when the pricing strategy works for the consumer. H&M set a strong benchmark for this, having collaborated with the likes of Moschino, Alexander Wang, Versace and Balmain, releasing designs that are unique and desirable, while still being accessible to their target consumer. 
Embrace the culture economy to create hype. A product 'drop' has the potential to be a peak brand moment, and many successful launches are sold out within hours. The Chunky Dunky Nike created in collaboration with Ben & Jerry's sold out almost immediately as fans were prepared and ready to get their hands on the limited-edition design as soon as they were released.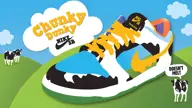 adm Group can help brands get brand collaboration management right. We have supported brands in the FMCG, Beauty, Luxury, Beverages and Hospitality sectors, whether starting from ideation, or working with existing brand partnerships. 
We are involved throughout the value journey to drive governance of spend, using our bespoke technology that allows agencies and brands to collaborate, and to help manage the complexity of multiple stakeholders.